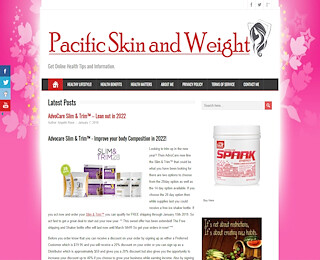 Does the drink from AdvoCare, Spark, help you lose weight and give you Energy?
I try and address both questions.
Does Spark help you lose weight? Well, it serves as an appetite suppressant, so if you are cutting calories that are a definite benefit, and you can refer to my other answer that I have provided in this previous post about more information about some of AdvoCare's products.
Does it give you energy? Yes, it contains 120mg of caffeine as well as some other amino acids that help you not only to feel energized but also enables you to maintain this level of alertness and mental focus.
Just to fill you in a little bit more on Spark, AdvoCare has made an energy booster that enhances the ability of the brain to maximize its utility, this power punch is delivered in serving that they have aptly named Spark. This is an energy drink with the perfect combination of ingredients aimed at enhancing the health of the brain and performance of the muscles within the body to take on workouts, or just to supplement possibly bad habits of adding sugar or empty calories to your morning cup of Joe in the morning. AdvoCare Spark is sugar-free and is long lasting and doesn't disappoint in the endurance category of giving you a boost that you can sustain for a significant portion of the day. In addition to the extra kick of energy, AdvoCare Spark is also helping with an appetite suppressant. (You can purcahse AdvoCare Spark here) If you combine Spark with a healthy diet plan, then the supplement will help with your hunger cravings. Hunger cravings are all too familiar that come with dieting, especially for all those carb lovers out there, when you start to reduce this percent in your daily diet your body will most certainly begin to let you know that you are not carb loading like it was accustom to consuming.
The supplement, AdvoCare Spark, has made the gap between losing weight and attaining it that much shorter. This supplement is such a crucial part of the whole journey that for most customers it replaces many of the bad habits that they used to have like, calorie-rich coffees, no diet sodas, and many other lousy morning habits. When you factor in that an average cup of coffee is going to cost you around $2 you cannot afford not to give it a try. When you factor in all those people out there that are consuming all the fattening latte's and sodas, then you have a winner. For most people that have fallen into the rut of their routine in the morning supplementing with the addition of Spark can make a significant difference not only in productivity but also in the amount of weight loss that they can achieve. Do you know how much you could lose if you just cut out some empty calories every week? You will be surprised to find out just how much your body will change when you start to notice all the of fuel that you put into your body and the kind of calories that you consume. Once those good calories begin to outweigh the bad, your body will start to transform into what you have always wanted, trim and healthy.
AdvoCare Spark
Spark ® materials all the power you should offer you the high pick you up in the early morning, along with the enhanced psychological enhancement that you didn't even recognize that you needed in the morning with 20 vitamins, minerals in addition to nutrients. *.
Spark ® is a distinct mix of 20 vitamins, minerals along with nutrients that run synergistically to use a healthy and balanced and well balanced as well as a healthy resource of energy. * Spark includes a reliable quantity of high levels of high degrees of caffeine to utilize you a fast increase, B vitamins to improve your body's natural capacity to create along with maximizing its power, along with neuroactive amino acids that increase your mental emphasis along with performance. *. With the added understanding along with mental focus, some people feel as though they like Spark in the early mornings over coffee due to the consisted of advantages of emotional emphasis. Along with mental emphasis, Spark is short on calories as well as in return is an excellent alternative to those that maybe reducing calories for a diet limitation.
The significant advantage to purchasing Spark is that you can raise the amount of Spark that you take in. This can help because as you take Spark on a lot more of a constant basis, you might situate that you would prefer to enhance your dosage every so often.
Boost Rises psychological emphasis *.
Products preserve for immune power *.
Sugar-free.
Vitamin A (as beta-carotene), Vitamin B-6 (as pyridoxine HCl), Vitamin B-12 (as cyanocobalamin), Vitamin C (as ascorbic acid), Vitamin E (as d-alpha tocopheryl acetate), Thiamine (as HCl), Riboflavin, Niacin (as niacinamide), Pantothenic acid (as calcium pantothenate), Zinc (as zinc monomethionine), Copper (as copper glycinate), Chromium (as chromium citrate), Choline (as bitartrate as well as citrate), L-Tyrosine, Taurine, High Degrees Of Caffeine, Glycine, Citrus flavonoids, L-Carnitine (as tartrate), Inositol, Maltodextrin, citric acid, sucralose, silicon dioxide.
————————————————————————————————————————————————————————————————–.
Stimulate Flavors that are Quickly easily available
Blue Raspberry selection: Natural & Artificial Flavors, Spirulina Relevance (for color).
Cherry selection: all-natural as well as produced taste, beetroot beginning powder (for color).
Limeade taste: All-natural Tastes, Spirulina Significance (for shade), malic acid.
Fruit Strike taste: natural in addition to artificial choice, beetroot get rid of (for color).
Grape preference: natural along with fabricated preferences, grape skin, get rid of (for color), beetroot origin essence (for shade).
Mandarin chinese Orange preference: natural choices.
Mango Strawberry preference: all-natural as well as generated choices.
Pink Lemonade flavor: all-natural preferences, beetroot origin remove (for color), silicon dioxide.
Watermelon preference: all-natural along with made tastes, beetroot get rid of (for shade).
You can purchase your Spark here.
Environment-friendly Apple preference: all-natural tastes, spirulina remove (for color).
————————————————————————————————————————————————–.
For ages 18 along with older.
Mix or take into a stemless glass to blend components of one bag or one level scoop right into eight fluid ounces of water.
AdvoCare 24 Day Challenge Spark incorporation is a huge factor. Anytime when you are faced with a new diet, it can be daunting trying to figure out how to work in the caloric restriction and dealing with the hunger from the bodies reduced caloric intake. This is where Spark steps in and plays a significant role, not just in the AdvoCare 24 day diet but in all diets where hunger might play a factor. Spark is an appetite suppressant as well as a stimulant that provides vital help when facing the challenge of a diet.
Pacific Medical Aesthetics & Weight Loss Center
1561 E Ontario Ave
Corona CA 92881 US